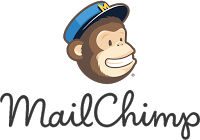 Black Friday and Cyber Monday 2017!
Plus twenty plus more big bundles of 15mm and 28mm fantasy and others including Ganesha Games, Asgard and more. 
If you have not already done so we urge you to go to our website home page, scroll to the bottom and join our mailing list through the box provided there. We are featuring an email only bonus blister offer which you can find out about if you are on the mailing list. You must be on the list to get it. You will also not miss out on all the new releases and fun as we send out each day's new release and news. 
Thanks for reading and enjoy the biggest event of the year! 
GBS
Dieser Artikel stammt aus dem Blog des Herstellers
Artikelquelle besuchen
Autor: Alternative ArmiesAlternative ArmiesAlternative Armies
Powered by WPeMatico