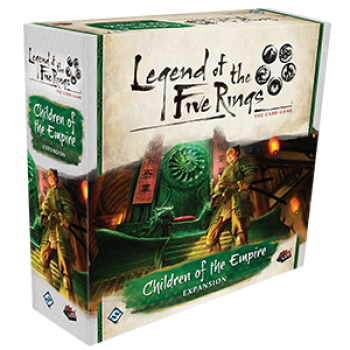 Children of the Empire
Das epische Karten Spiel "Legend of the 5 Rings" bekommt im ersten Quartal 2019 die erste große Erweiterung. Mit "Children of the Empire" bekommen alle führenden Häuser neue Karten und Taktische Optionen. Zusätzlich sind auch einige der bekannten Charaktere enthalten, welche neue geupdatete Karten erhalten werden. Der Preis für das Set wird wohl ähnlich wie das Starter Set sein.
Link: https://www.fantasyflightgames.com
Dieser Artikel stammt von einer der angeschlossenen Quellen. Bitte honoriere die Arbeit der Autoren indem du ihren Webseite besuchst.
Artikelquelle besuchen
Autor: Der kleine KriegerDer kleine KriegerDer kleine Krieger
Powered by WPeMatico