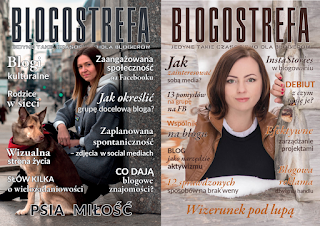 [ENG/PL] Summary of A.D. 2018 / Podsumowanie Roku Pańskiego 2018
I do not conceal that it was a very good year for DwarfCrypt in few respects.
First, my most important post with the most beautiful miniature is in the JULY section.
Secondly, I managed another year to stick to the blog's convention – photos of painted miniatures + short storytelling. I think and I have evidence in the form of visits and comments that this is the right way of blogging, which pleases my Dears. I have also a lot of fun!

Thank you for every comment, input, sharing and support!

Thirdly, 3/4 models painted and reviewed on the blog comes from great producers who were so nice that they sent their wonderful models!
Thanks to YOU, models and ideas for the next year certainly will not miss!

A lot of joy and prosperity in 2019!
——————————————————————————————-
Nie ukrywam, że był to bardzo dobry rok dla DwarfCrypt pod kilkoma względami.
Po pierwsze, mój najważniejszy post z najpiękniejszą miniaturką znajduje się w sekcji LIPIEC
Po drugie, udało mi się kolejny rok trzymać konwencji bloga – zdjęcia pomalowanych miniatur + krótki storytelling. Myślę i mam na to dowody w postaci odwiedzin i komentarzy, że jest to słuszna droga blogowania, która podoba się WAM moi mili, a mi sprawia dużo radości.

Dziękuję WAM za każdy komentarz, wejście, udostępnienie i wsparcie!

Po trzecie, 3/4 modeli  pomalowanych i zrecenzowanych na blogu pochodzi od wspaniałych producentów, którzy byli tak mili, że przysłali swoje cudowne modele!
Dziękuję również wydawnictwu Copernicus Corporation oraz Zysk i S-ka za książki!
Dzięki WAM, modeli i pomysłów na kolejny rok na pewno nie zabraknie!

Dużo radości i pomyślności w 2019!
——————————————————————————————
And finally a few statistics // I na koniec kilka statystyk:
3280+

 Instangram watching /obserwujących na Instagramie 

Dozens

 of positive comments under the entry / dziesiątki pozytywnych komentarzy pod wpisami
T

rusted me / Zaufali mi 

==> 

Entries with reviewed products / Wpisy z recenzowanymi produktami

 <==

Poważni ludzie nie chwalą się statystykami blogera (własne wejścia, booty, itp), dlatego ufam o wiele bardziej Google Analytics, które wykazują około 3000 UU miesięcznie! 

Bloger już prawie dobił do 600 000 wyświetleń.

Dziękuję WAM!
——————————————————————————————
JANUARY / STYCZEŃ
FEBRUARY / LUTY
MARCH / MARZEC
APRIL / KWIECIEŃ
MAY / MAJ
JUNE / CZERWIEC


JULY / LIPIEC
AUGUST / SIERPIEŃ
SEPTEMBER / WRZESIEŃ
OCTOBER / PAŹDZIERNIK
NOVEMBER / LISTOPAD
DECEMBER / GRUDZIEŃ
[EN/PL] The Black Goat of the Woods / Czarna Koza z Lasu (Northumbrian Tin Soldier)
[EN/PL] A few words about mercenaries in the Middle Ages / Słów kilka o Najemnikach w średniowieczu (Westfalia Menatarms)
[EN/PL] Imperial Dwarfs / Krasnoludy w Imperium #1 
[EN/PL] Zarbag, the shaman and about goblins! / Shaman Zarbag i o goblinach (Zarbag's Gitz #1)
——————————————————————————–
[PL] Dodatkowo moje artykuły znalazły się w dwóch numerach magazynu: Blogostrefa. Jedyne takie czasopismo dla blogerów

– (Blogostrefa nr 4 III-IV 2018) Na temat blogowania z pasją i zarabianiu;
– (Blogostrefa nr 5 III-IV 2018) Jasne i ciemne strony blogowania dwujęzycznego.


Dieser Artikel stammt von einer der angeschlossenen Quellen. Bitte honoriere die Arbeit der Autoren indem du ihren Webseite besuchst.
Artikelquelle besuchen
Autor: DwarfCryptDwarfCryptDwarfCrypt
Powered by WPeMatico