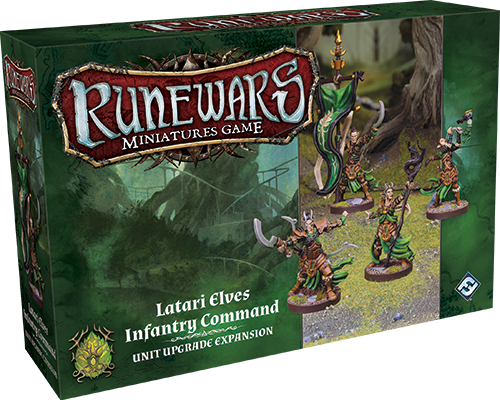 Heroes of the Latari
"Fantasy Flight Games" hat für das noch nicht erschienene "Latari Elfen Volk" bereits die ersten Erweiterungen angekündigt. Damit erhält auch dieses "Runewars" Volk eine Helden Box ( "Maegan Cyndewin Hero Expansion ") und eine Kommando Box ( "Latari Elves Infantry Command Unit Upgrade Expansion "). Einen Release Termin hat man noch nicht bekannt gegeben.
Dieser Artikel stammt von einer der angeschlossenen Quellen. Bitte honoriere die Arbeit der Autoren indem du ihren Webseite besuchst.
Artikelquelle besuchen
Autor: Der kleine KriegerDer kleine KriegerDer kleine Krieger
Powered by WPeMatico