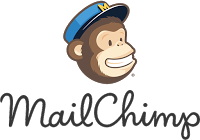 Hunvarian Guard Ogre Cavalry released with free article for Flintloque
Big and brutal it is our pleasure to present to you the central Flintloque and Slaughterloo release for this month. An entire unit of new Ogre Cavalry which can act either for Hunvaria or for the Krautian Giant Legion as elite riders. They can also be Hussars for both sides. This new unit is entirely in resin and at a reduced price compared to white metal (along side of our other Ogre cavalry) plus we have a free article for you to download. Choose from a single to a skirmish pack or a full unit of ten plus painted options. 
Go
HERE
for 56114 Hunvarian Guard Ogre Cavalry or click
HERE
for a free Uniformation article download with rules and more from our website. Sculpted by Elton Waters. A big unit! 
56114 Hunvarian Guard Ogre Cavalry 
 Hussars of the finest quality who make the lands of Urop tremble with their very step. The veterans of the Guard Ogres can choose to fight for the Emperor Mordred or for Kyng Gorge as part of your Ferach or Alliance armies. This code contains 28mm scale multiple part resin models comprising two poses of body with separate hands which can be made an Officer with pistol, a Standard Bearer with pole, a Musician with bugle or two poses of sword arm. Dressed in hussar uniform with bearskin head gear they are mounted on resin Rhinos. They are easy to assemble and come supplied with our resin cartouche style cavalry base. 
You can choose from a single trooper booster, a skirmish pack of five miniatures or a full unit of ten miniatures with a saving. You can also choose to purchase these miniatures pro-painted and based in Scotland for immediate play out of the box. Note we will supply them in the Hunvarian uniform shown unless you request K.G.L uniform or other uniforms by email with your order number. Go
HERE
. 
Uniformation – 56114 Hunvarian Guard Ogre Cavalry 
Download a free Uniformation article which contains fiction, background and rules for Flintloque and Slaughterloo plus images for this miniature as well as details of Ferach and Alliance use. Stats Block for Slaughterloo included! It is hosted on our website and you can get it by clicking
HERE
. We have a vast amount of free files for you which you can get by going to our
FREE DOWNLOADS
page. 
Go
HERE
for War in Catalucia which tells you of the KGL and for Beir & Bones which deals with Hunvaria. Both are in
5030 Slaughterloo
. Go
HERE
for the Ogres of the Confederation and
HERE
for the Ogres of the Alliance. We have a large range of Ogres from this divided land to choose from and don't forget the new 56115 Captain Schlager of the KGL who is great for your forces too. 
Until 9am GMT Tuesday 28th November the Black Friday mega event is on at Alternative Armies. We have automatic Free Worldwide Shipping on all orders over 15GBP of product placed in the cart and we have SIX brand new releases too during the event. A new release each day from the 18th to the 23rd November leading up to the big weekend itself. All of these releases (minus their images) are now on our
Events and Bundles
page along with all our other special offers for the event and more. We will feature each new release in its own news article on its day in detail. Its huge and it will end with a Cyber Monday (27th Nov) mega offer on all our
digital download
books (the other deals are still on during Cyber Monday). Follow the links. 
If you have not already done so we urge you to go to our website home page, scroll to the bottom and join our mailing list through the box provided there. We are featuring an email only bonus blister offer which you can find out about if you are on the mailing list. You will also not miss out on all the new releases and fun. 
Thanks for Reading, 
GBS
Dieser Artikel stammt aus dem Blog des Herstellers
Artikelquelle besuchen
Autor: Alternative ArmiesAlternative ArmiesAlternative Armies
Powered by WPeMatico