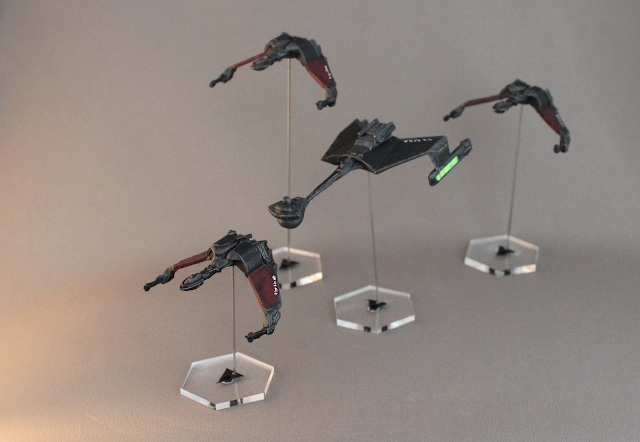 Klingonen – Clash of Universes
Als Alliierte oder Erzfeinde sind sie eine Rasse die im Rücken viel verwundbarer ist aber auch wendiger. Die hohen Kosten der Bird of Prey kommen durch ihre stromlinienförmige Hülle zu Stande, die Spiel überhaupt keinen Nutzen hat aber einfach dazu gehört. Alles in 1:2500.

B'rel links/ K'Tinga rechts
Dieser Artikel stammt von einer der angeschlossenen Quellen. Bitte honoriere die Arbeit der Autoren indem du ihren Webseite besuchst.
Artikelquelle besuchen
Autor: Tahir TabletopTableTop Tahir: SciFi and Pulp miniaturesTableTop Tahir: SciFi and Pulp miniaturesTableTop Tahir: SciFi and Pulp miniatures
Powered by WPeMatico