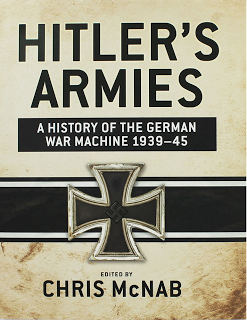 Osprey Military History Hardbacks
I was in Southampton today for a fieldwork trip and, in the lunch break, decided to pop into The Works. As a result, I now have two very glossy Osprey hardback books, the first on trench warfare on the Western Front and the second on the German Army in WW2. Both are compilations of previous books with new text and additional photographs, maps, diagrams and artwork, much of which is very good indeed. Excellent material for wargaming and not bad for a grand total of £17!
Dieser Artikel stammt von einer der angeschlossenen Quellen. Bitte honoriere die Arbeit der Autoren indem du ihren Webseite besuchst.
Artikelquelle besuchen
Autor: J JackamanJim's Wargames WorkbenchJim's Wargames WorkbenchJim's Wargames Workbench
Powered by WPeMatico