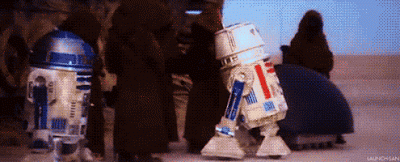 "This R2 unit has a bad motivator!"
So with two more droids added to the collection, a droid hunt across the Tatooine sands is looking like a real possibility as a scenario.  I just need to thank Dave again for his hugely generous gift and can confirm that it most definitely brought a smile to my face. 
Dieser Artikel stammt von einer der angeschlossenen Quellen. Bitte honoriere die Arbeit der Autoren indem du ihren Webseite besuchst.
Artikelquelle besuchen
Autor: Michael Awdry28mm Victorian Warfare28mm Victorian Warfare28mm Victorian Warfare
Powered by WPeMatico