Starportscum
Moin,
Wie angekündigt wird es in diesem Bericht um unsere Science-Fiction Kampagne gehen. Wir haben uns für einen kleineren Maßstab entschieden aus mehreren Gründen. Das Angebot an Figuren ist zahlreich, die Miniaturen sind sehr preiswert im Vergleich und lassen sich sehr schnell bemalen. Auch die Spielflächen sind einfacher zu bauen und müssen für ein Spiel in Scharmützelgrösse auch nicht zu groß sein. Heute stellen wir ein paar unserer Spielflächen vor…
In this report we'll show you our science-fiction campaign. We decided to choose the smaller scale 1:87 for the following reasons. There are plenty of avaible and suitable miniatures. They are really cheap and easy to paint. Even the terrain can be easily built and does not have to be that big. We present you some of our terrains…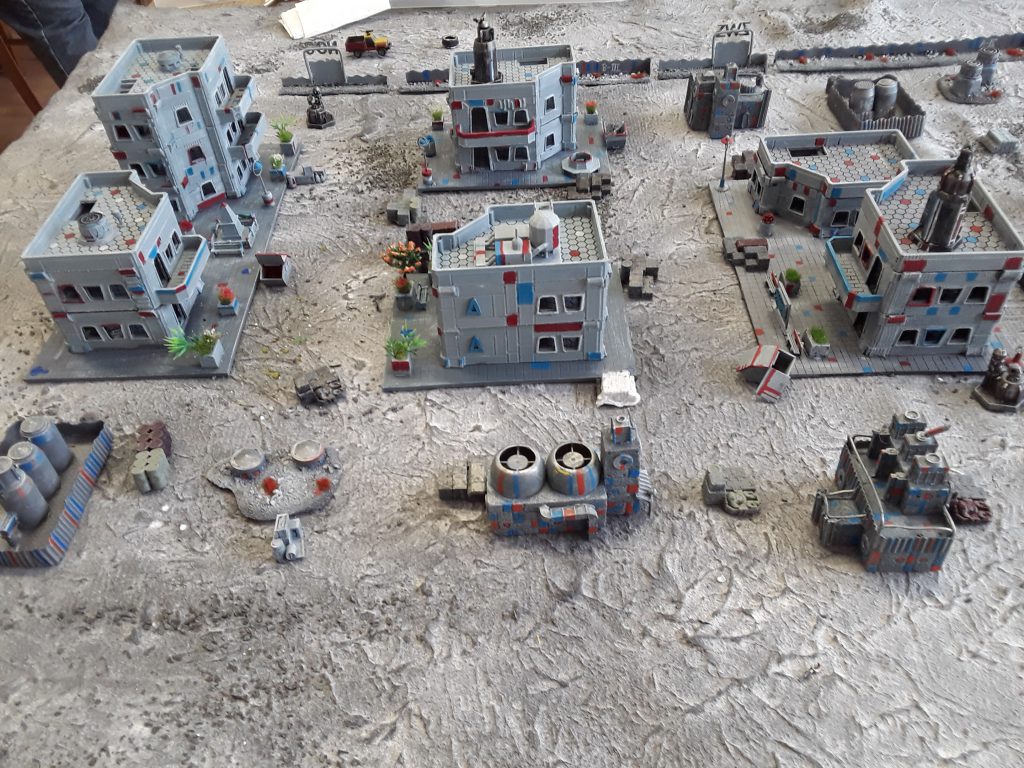 Die Habs dieser kleinen Siedlung sind aus dem 3d Drucker, ebenso wie die Kisten und Fässer. Alles andere ist klassisch aus XPS geschnitzt und mit verschiedenen Dingen beklebt. Das Farbschema ist bewusst einfach gehalten, dabei sowohl effektvoll und zeitsparend.
The buildings of this little settlement were 3d printed, same with the crates and the scatterterrain. Everything else is scratchbuild out of foamboard and carbage. The simple coulouring is a quick but nice effect.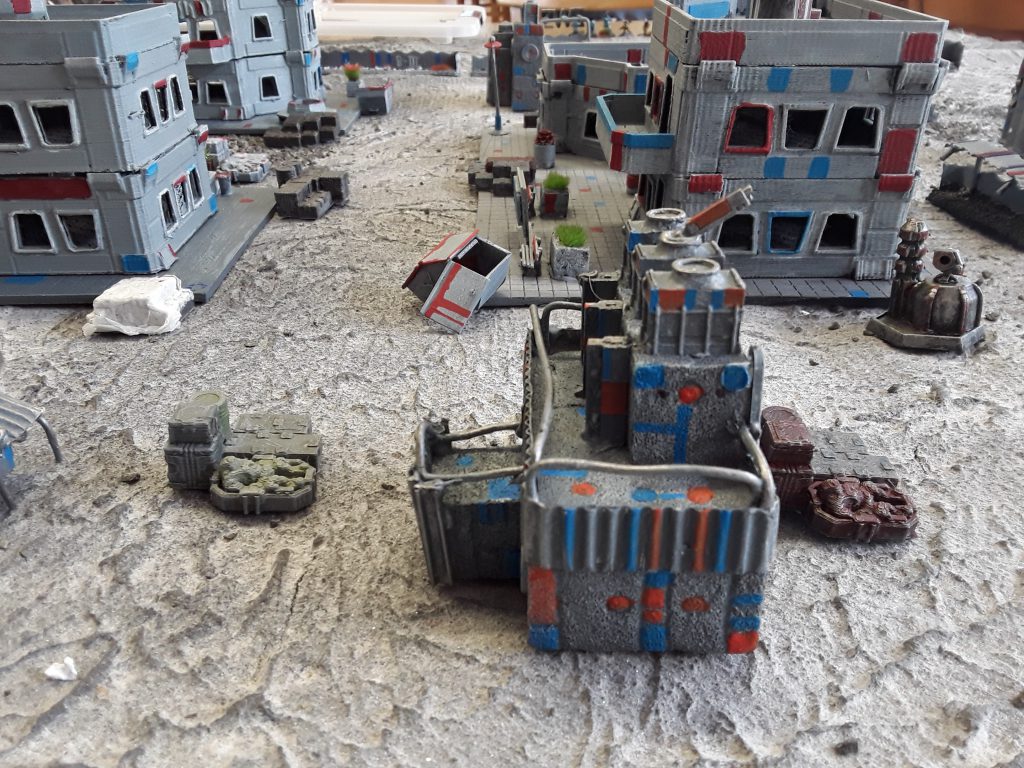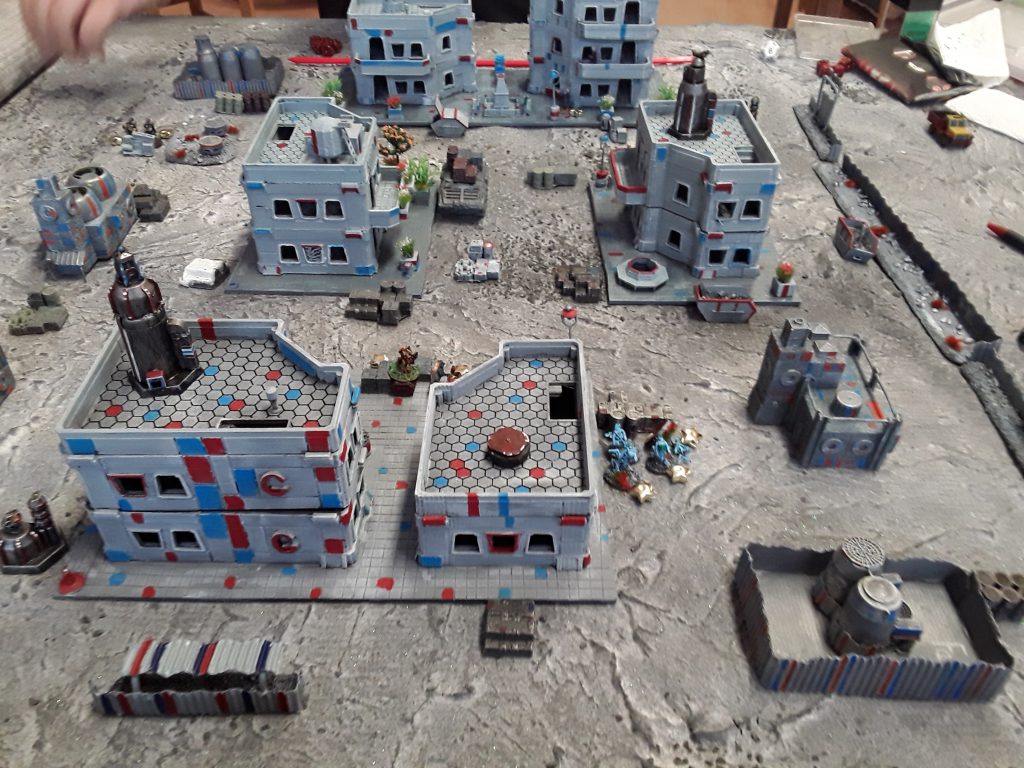 Die nächsten Platten sind 60x60cm standardmäßig zur einfacheren Lagerung. Dadurch bietet sich die Chance schnell und einfach verschiedene Planeten dar zu stellen.
The following terrains come in 60x60cm. It's much easier to build and store them.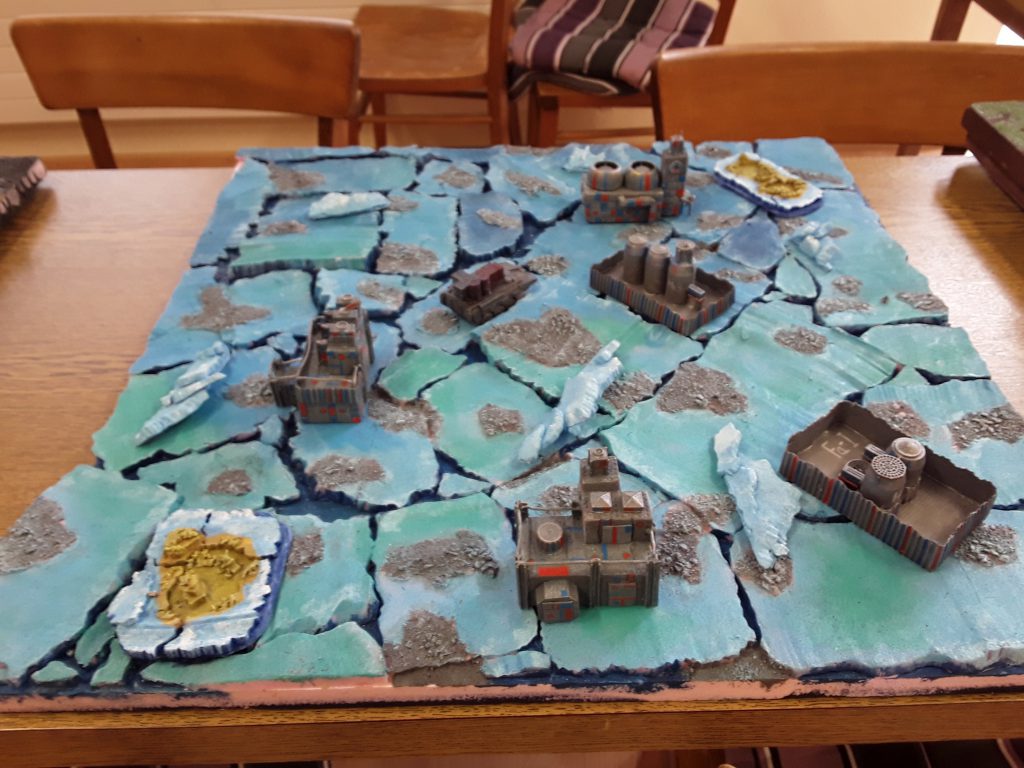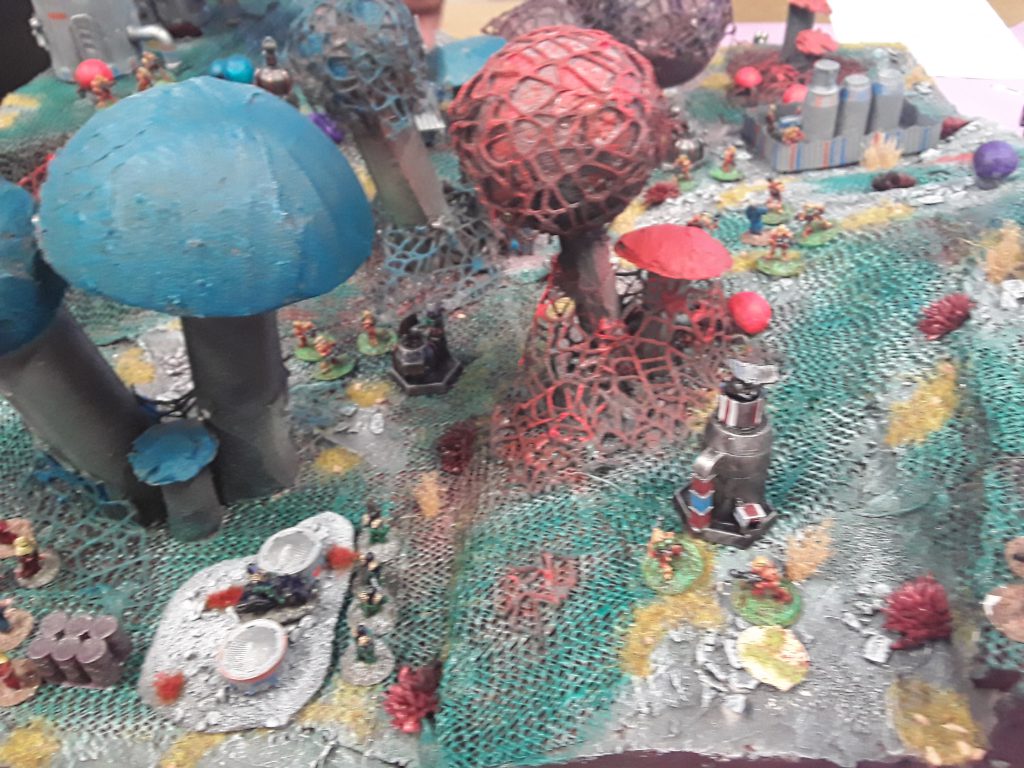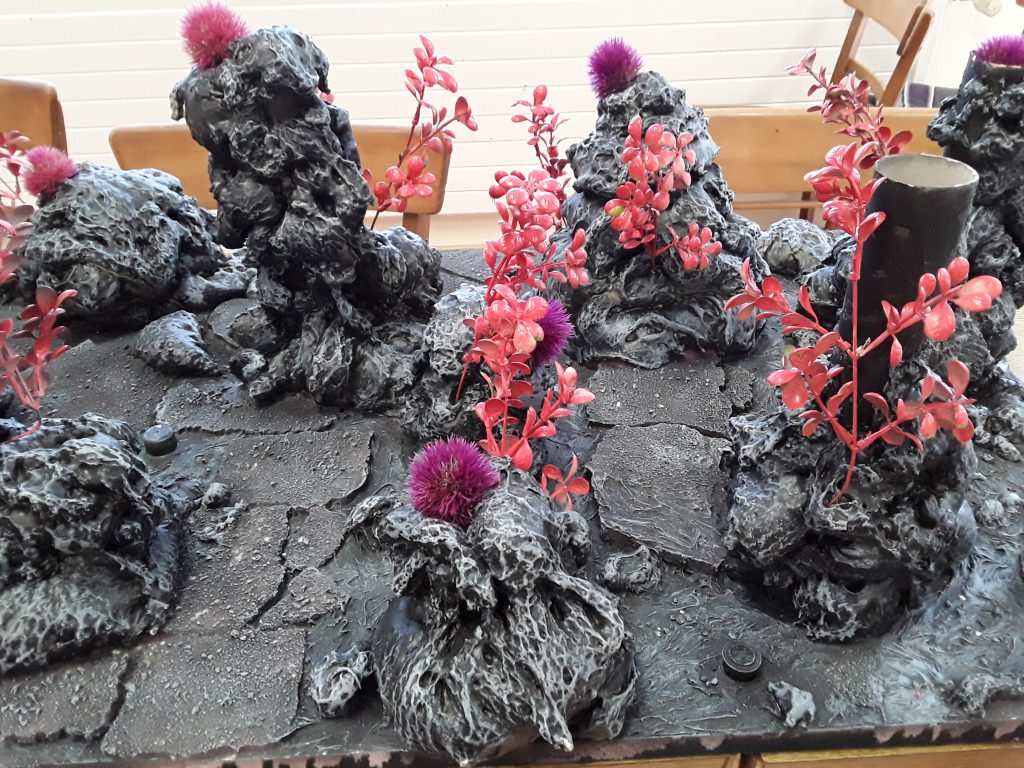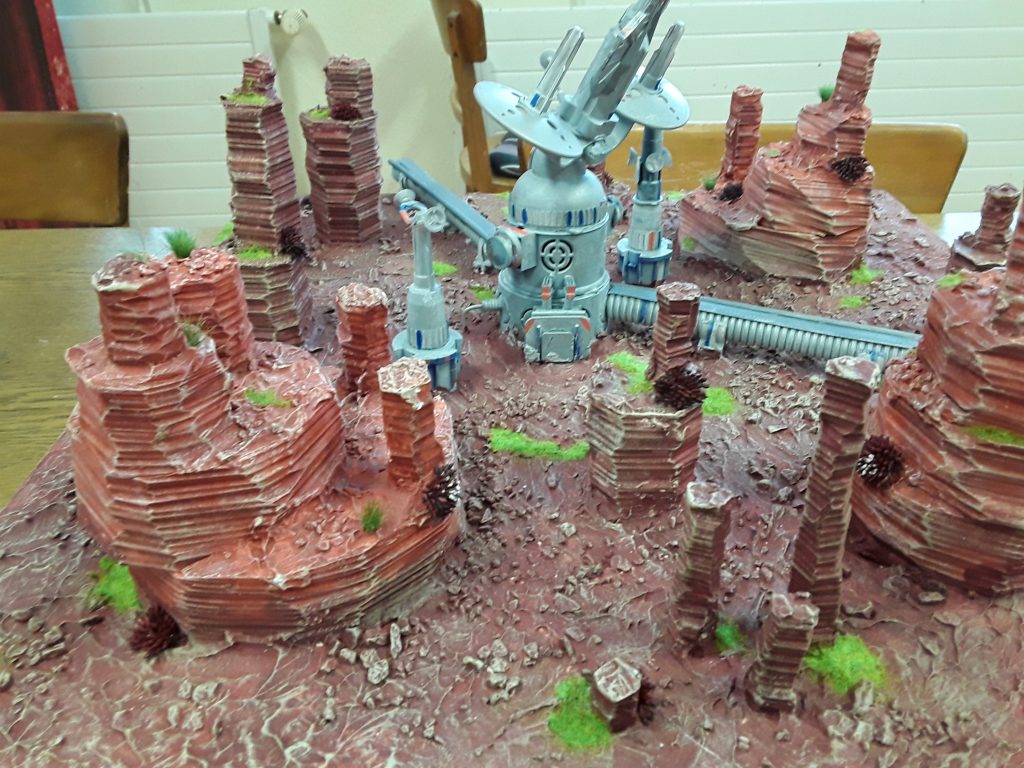 Hier zeigen wir Euch noch ein Raumschiff, das von Aliens zum Teil assimiliert wurde.
And now a spacecraft that was infested by aliens.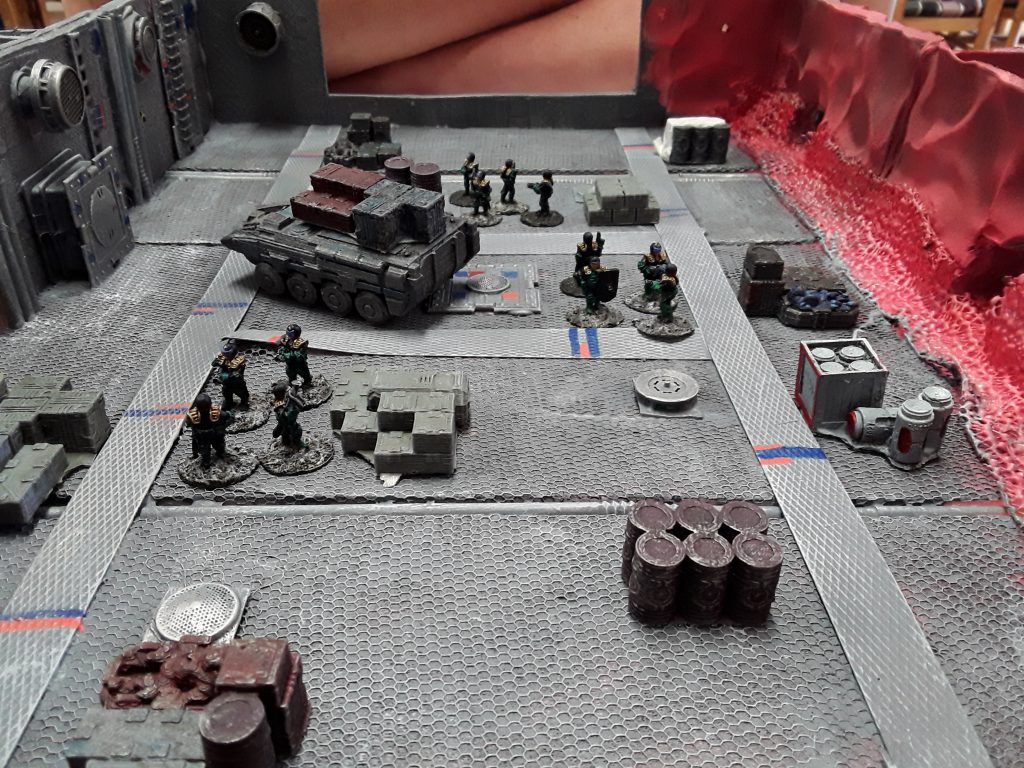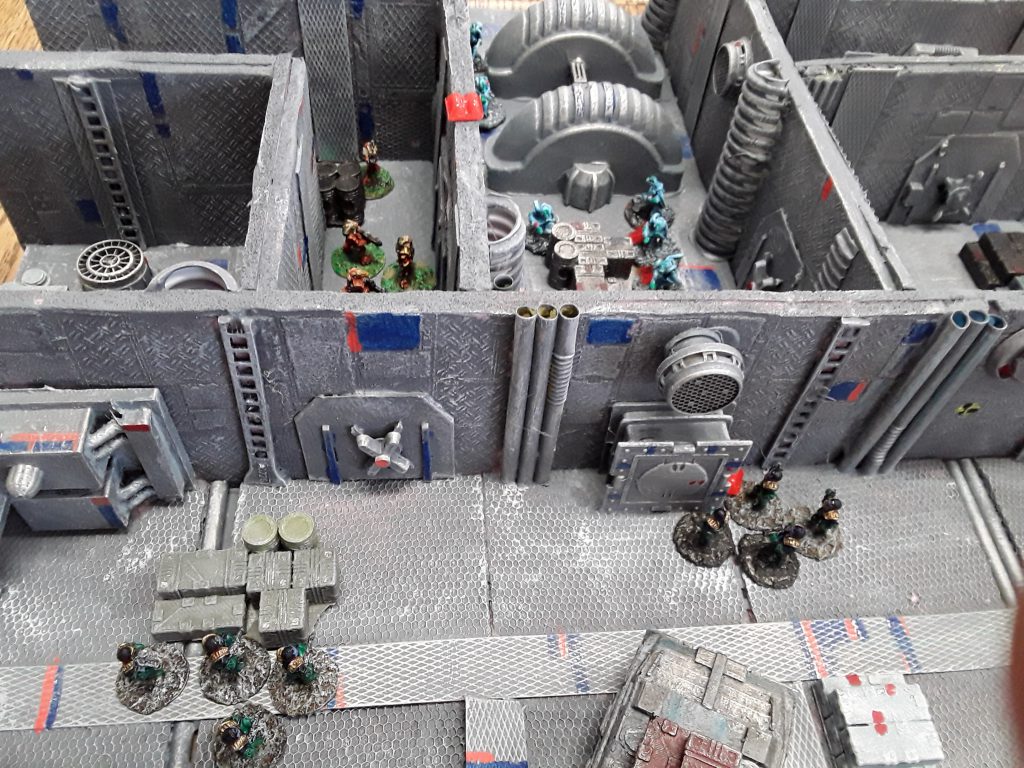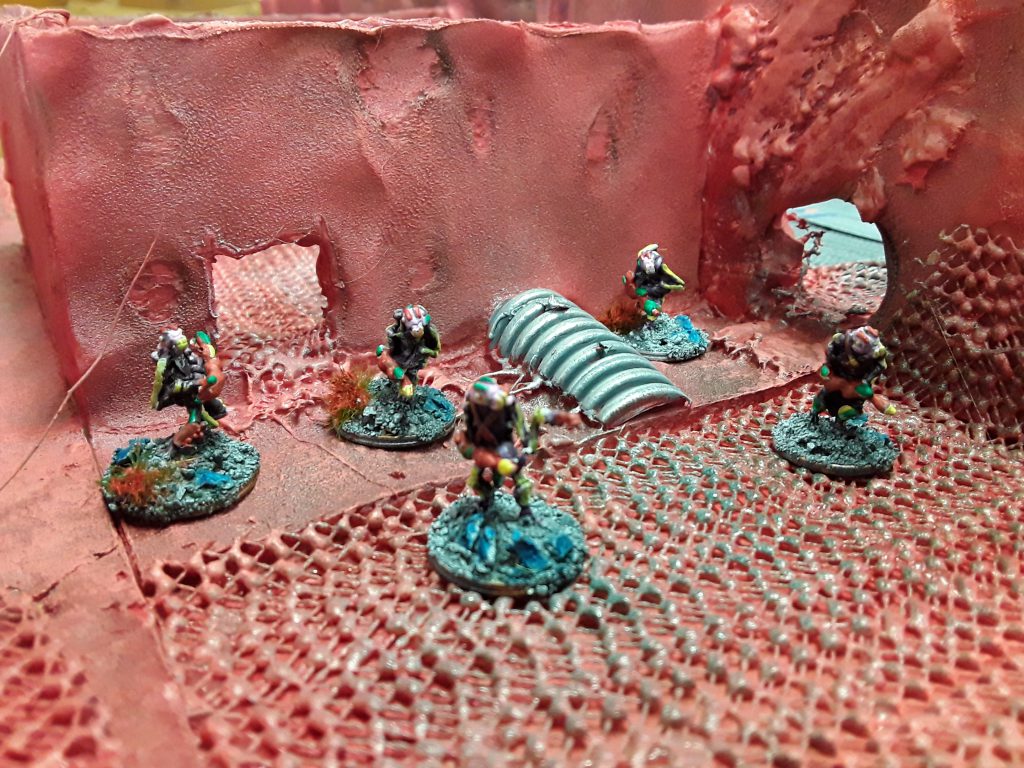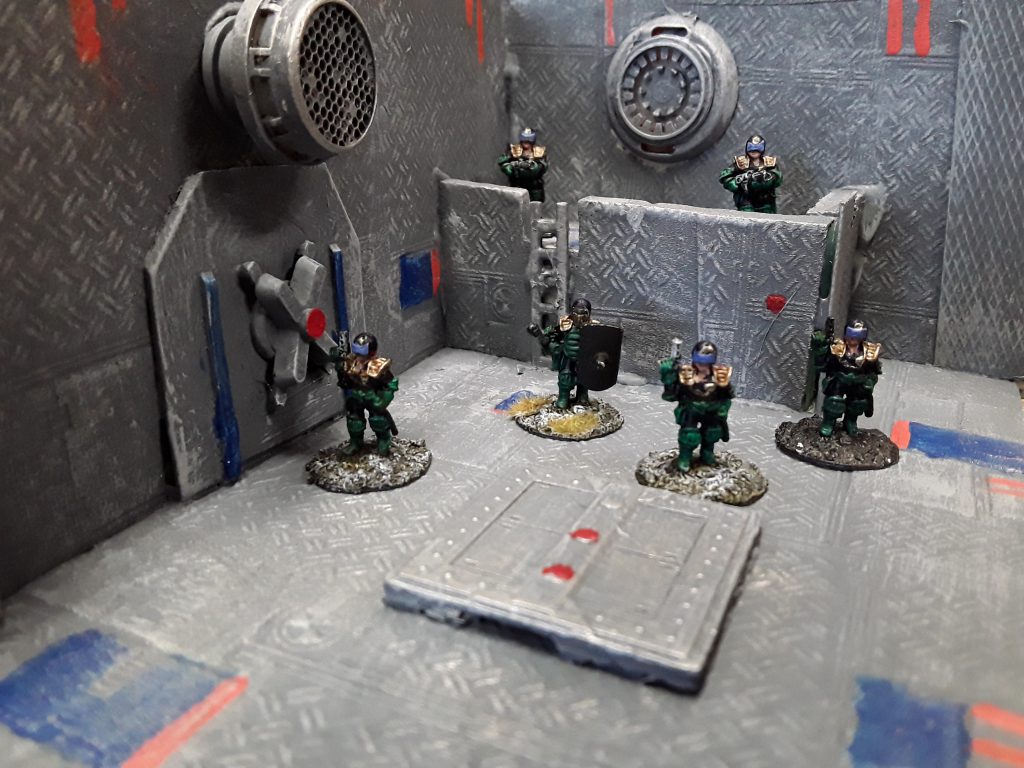 Und zum Schluss noch ein kleiner Ausblick auf etwas das wir für die Redlion convention gebastelt haben. Der Silberturm, eine spannende Gameshow a la Hunger Games oder Running man.
At last we show you a little sneakpeak of our presentation for the Redlion convention in Braunschweig: the silvertower .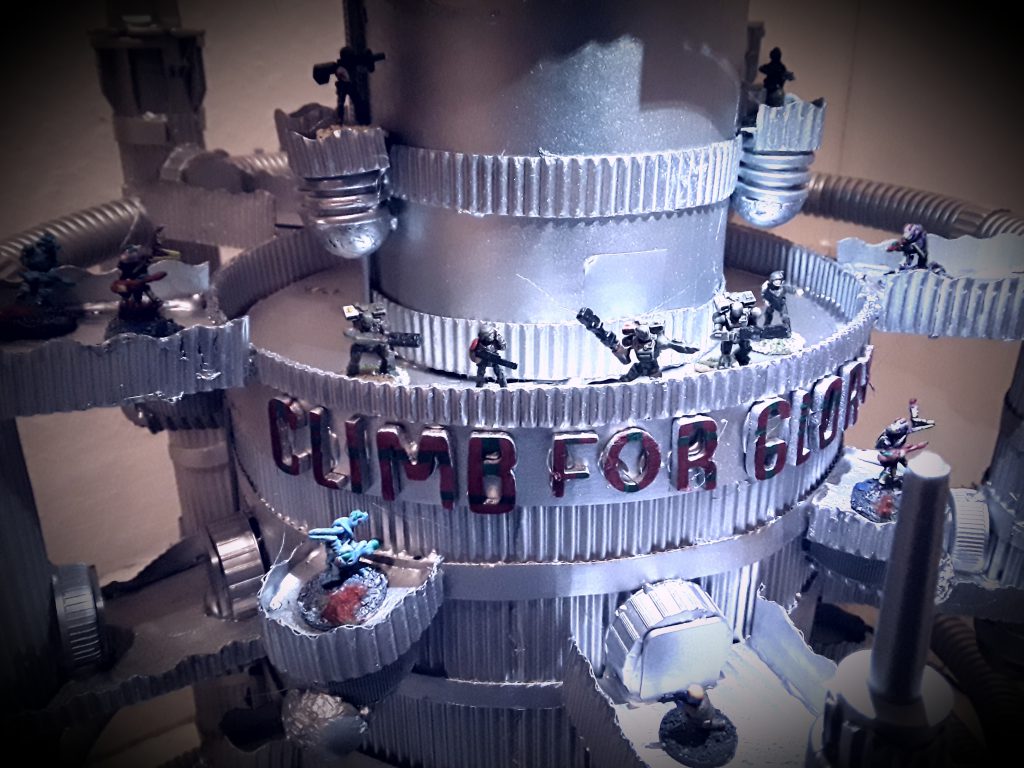 Dieser Artikel stammt von einer der angeschlossenen Quellen. Bitte honoriere die Arbeit der Autoren indem du ihren Webseite besuchst.
Artikelquelle besuchen
Autor: friesenhammer / Friesenhammer
Powered by WPeMatico